Do you want to gain experience a weekend surrounded by steam locomotives? Riding a train with live music playing on an open wagon? Take a steamer ride on the Elbe? Discover both Dresden cable cars? Or just go shopping in Dresden and leave the car at home? And you can experience all this just a short distance from our borders!

The Mobility stand in Saxony at this year's 30th Holiday World trade fair is just for you.
The Mobility stand in Saxony will take you to Germany, to the Federal Republic of Saxony, which has the longest border with the Czech Republic at almost 460 kilometers and is directly adjacent to the Karlovy Vary, Ústí nad Labem and Liberec regions. The stand presents the densest network of steam railways in Europe, associated in the Steam Route Saxony Association. Many of these railways are just over an hour by car away from Prague, many of these lines even operate in daily normal operation and driving in carefully restored wagons pulled by an unadulterated steam locomotive is an experience for the whole family, within sight of the Czech border. .
Another partner at the stand is the Upper Elbe Transport Association, which brings together all public transport operators in the Dresden region. You will learn more about the modern mode of transport and how to get from Dresden railway stations comfortably wherever you need in this city on and around the Elbe.
We look forward to you!

More info here: vvo-online.de/de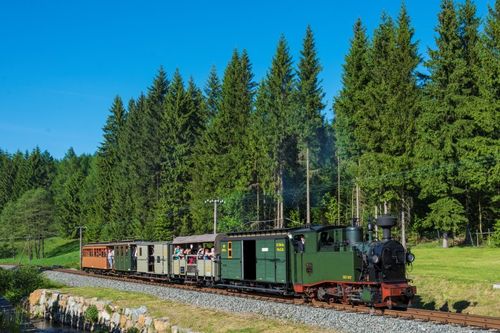 ---