Yes, you hear right! Come to us and ride on an underwater pedal bike. Enjoy a weekend full of attractive fun at our HOLIDAY WORLD & REGION WORLD trade fairs. You can look forward to an interactive exhibition and performance of Karel Zeman Museum, from which you will be able to take a unique photo as a souvenir.
In the famous film The Invention of Destruction shot by Karel Zeman, pirates are cruising the underwater bottom on a pedal bike. At our fairs, you can try the pedal bike, and you can still take an amazing photo like from a museum. We call this a great opportunity.
And with a purchased ticket to HOLIDAY WORLD & REGION WORLD, you can also enjoy (for free of charge) the FOR CARAVAN and FOR BOAT trade fairs. And it really pays off!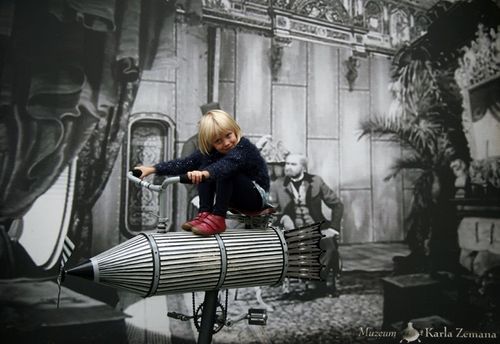 ---