The Czech UNESCO heritage presents the beauties of all towns and villages in the Czech Republic that have a UNESCO monument on their territory. You will find a presentation of these gems in Hall 2B - in a joint exhibition with the Czech Tourism Union. The big attractions here include not only individual materials from cities, but also a number of joint leaflets and brochures. Do you want to test your knowledge of UNESCO monuments and travel? So, do not hesitate and come at any time during the fair to fill out the so-called Quick Quiz for prizes. As a reward for completing the Quick Quiz, you can get table or wall calendars, memory sticks, freebies for monuments, books and many other prizes. On Saturday from 11:00 to 12:00 you can also compete on the main stage. The travel competition is ready again! All you have to do is visit at least 3 UNESCO World Heritage Sites in the Czech or Slovak Republic by the end of the year and you can win weekend stays. mobile, tablet and many other prices! More details at https://en.czech-unesco.org/.
Ing. Michaela Severová, Executive Director of the UNESCO Czech Heritage
Compete with the Czech UNESCO heritage and you will not regret it!
Come and fill in the Quick Quiz for prizes during the fair! The year-round UNES & CO. travel competition is also interesting or the Facebook group Society of Friends of UNESCO Monuments. We look forward to you!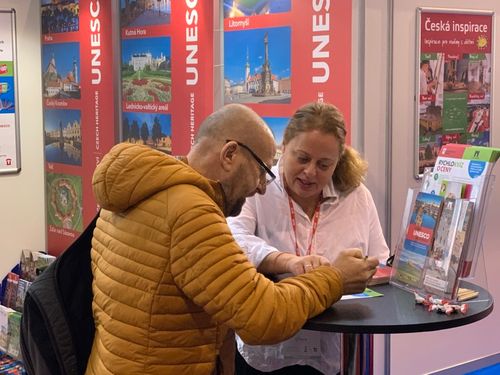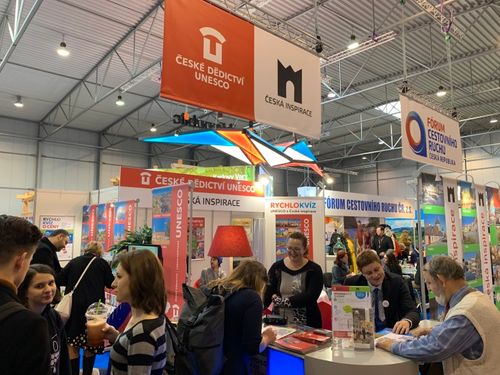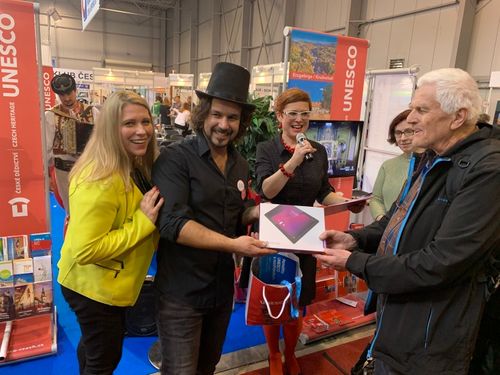 ---